Get the latest in research by reading our functional medicine blogs! We release multiple functional medicine blogs every month! If you are looking for training in functional medicine, we have online functional medicine training programs which you can access by clicking the button below. If you are just here for your own education, please note that you can search specific topics in the search bar above. We hope you enjoy reading our functional medicine blogs!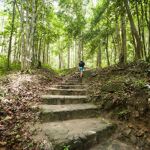 Most of us recognize the value in a yearly vacation or retreat. We have a sense that we need a bit of time away from work, and want to focus on family, friends, and relaxation. Most countries have yearly vacation time as standard practices. We could say this is like detoxification for the mind.
How about for your body? What do you do on a yearly basis for your physical vehicle? On average, Americans tend to gain between 0.5 – 1.75 pounds per year, and most of this happens during holiday time (1). A National Nutrition and Examination Survey found that American adults between 25-44 years old gain weight at a yearly average of 3.4% in men and 5.2% in women (2).
Read More »