An Anti-Hypertensive Meal to Manage Your Blood Pressure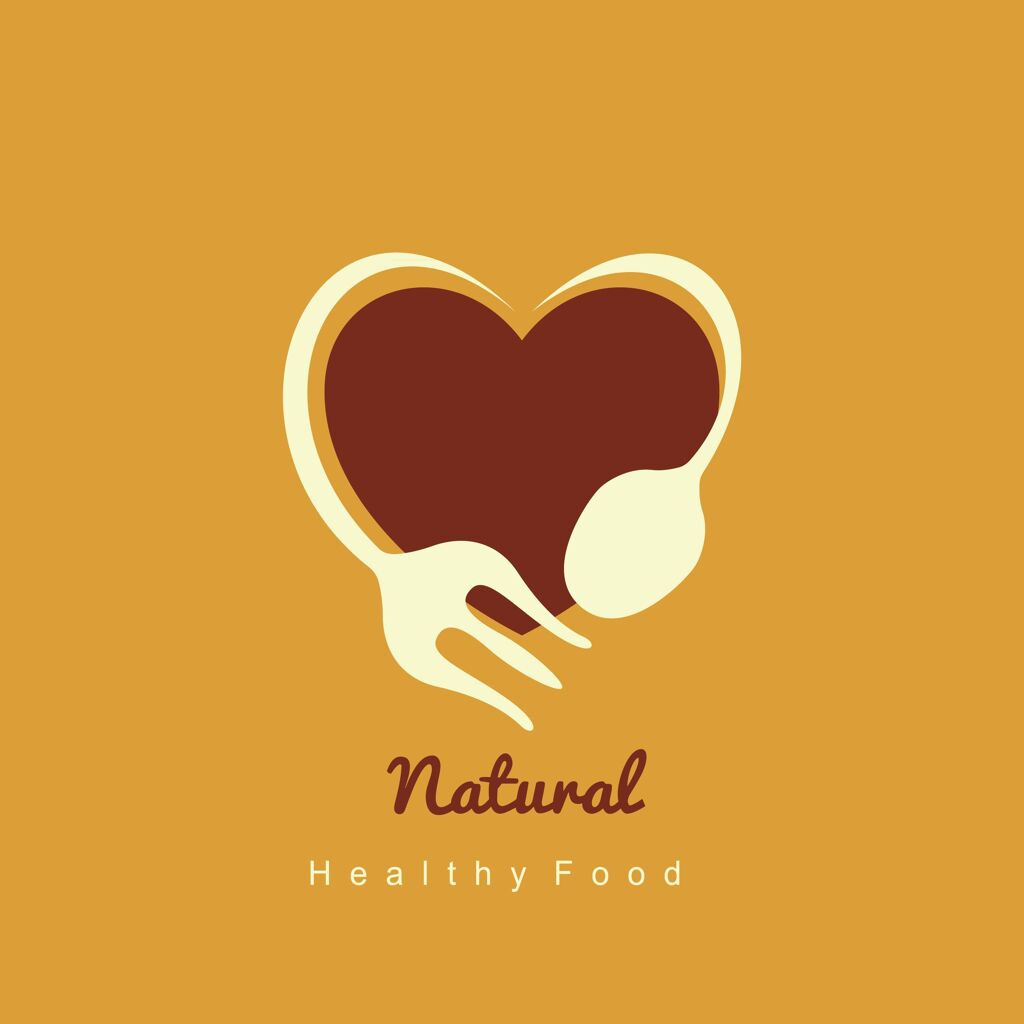 We've just written two articles on hypertension, or high blood pressure (BP), in recent blogs, Hypertension Part 1 and Hypertension Part 2 . This week we wanted to give you a practical guide to eating to help manage blood pressure. So we've put together an anti-hypertensive meal, complete with recipes and photos, to help you eat to manage blood pressure.
In our recent blog articles, we identified the following nutrients as important for a healthy BP; potassium, calcium, magnesium and vitamin D; and certain foods that help; beets, hibiscus tea, fatty fish, nuts, olive oil, garlic. Our anti-hypertensive meal includes these foods and nutrients. We've kept the recipes quite simple, to save on time and to avoid complicated ingredients in the recipes.
Here's what's on the menu:
Baked Wild Caught Salmon in Foil with Garlic, Lemon, and Herbs
Roasted Beets
Baked Sweet Potatoes
Garlic Sauteed Spinach
Hibiscus Tea
Optional Dessert: a square of organic Dark Chocolate (75% cacao or higher)
BAKED WILD CAUGHT SALMON IN FOIL WITH GARLIC, LEMON AND HERBS:Prep Time: 15 minutes, Cook Time: 15 minutes, Yield: 4 servings
Ingredients
5 pounds of wild caught or Sockeye salmon — boneless, skin on or off
5 sprigs fresh rosemary or other fresh herbs of your choice; do not use dried herbs
2 small lemons — divided, plus extra lemon for serving as desired
2 tablespoons extra virgin olive oil
1 teaspoon sea salt
1/4 teaspoon ground black pepper
4 cloves garlic — peeled and roughly chopped
Additional chopped fresh herbs — such as basil, thyme, parsley, dill, or green onion (optional)
To Read About Blog Topic, Scroll Down
Want To Work With Our Clinic?
Do you have a chronic or mystery illness that no one has been able to help you with? Are you simply wanting to re-connect with a healthier version of yourself? It's Time To Finally Feel Better!
Instructions
Let the salmon stand at room temperature for 10 minutes. Heat oven to 375 degrees F. Line a large baking dish with aluminum foil.
Lightly coat the foil with oil, then arrange 2 sprigs of the rosemary down the middle. Cut one of the lemons into thin slices and arrange half the slices down the middle with the rosemary. Place the salmon on top.
Drizzle the salmon with the olive oil and sprinkle with the salt and pepper. Roughly chop garlic cloves then let sit for 10 minutes. This allows allicin, the active ingredient in garlic, to form in an enzymatic reaction and provides the health benefits of garlic which can withstand the heat of cooking. Rub the salmon with oil to coat, then scatter the garlic cloves over the top. Lay the remaining rosemary and lemon slices on top of the salmon. Juice the second lemon then pour the juice over the top.
Fold the sides of the aluminum foil up and over the top of the salmon until it is completely enclosed. If your piece of foil is not large enough, place a second piece on top and fold the edges under so that it forms a sealed packet. Leave a little room inside the foil for air to circulate.
Bake the salmon for 15-20 minutes, until the salmon is almost completely cooked through at the thickest part. The cooking time will vary based on the thickness of your salmon. If your side is thinner (around 1-inch thick) check several minutes early to ensure your salmon does not overcook. If your piece is very thick (1 1/2 inches or more), it may need longer.
Remove the salmon from the oven and carefully open the foil so that the top of the fish is completely uncovered (be careful of hot steam). Change the oven setting to broil, then return the fish to the oven and broil for 3 minutes, until the top of the salmon and the garlic are slightly golden and the fish is cooked through. Watch the salmon closely as it broils to make sure it doesn't overcook and the garlic does not burn. Remove the salmon from the oven. If it still appears a bit underdone, you can wrap the foil back over the top and let it rest for a few minutes. Do not let it sit too long—salmon can progress from "not done" to "over done" very quickly. As soon as it flakes easily with a fork, it's ready.
To serve, cut the salmon into portions. Sprinkle with additional fresh herbs or top with an extra squeeze of lemon as desired.
ROASTED BEETS:Prep time: 5 minutes, Cook Time: 15 minutes, Yield: 4 servings
Ingredients
4–5 beets
3 tablespoons olive oil
Sea salt
Instructions
Preheat the oven to 425 degrees and line a baking sheet with parchment paper.
Wash the beets and use a vegetable scrubber to wash the outside. Remove the stem and root end with a sharp knife. Use a vegetable peeler or paring knife to peel the beets. Slice the beets into 1/4″ thick rounds and place them in a small bowl.
Drizzle the olive oil over the sliced beets and then toss to combine. Place the sliced beets in a single layer on the prepared baking sheet and sprinkle with salt.
Roast in the oven until the beets are tender, 10-15 minute
BAKED SWEET POTATOES:Prep time: 10 minutes, Cook time: 1 hour, Yield: 4 servings
Sweet potatoes offer a slight nutritional advantage over white potatoes due to their slightly higher potassium content. Each cup of white potato contains 305 milligrams of potassium, or 7% of the recommended daily intake, according to the Linus Pauling Institute. An equal serving of sweet potato contains 448 milligrams, or approximately 10% of your recommended intake. The potassium from both types of potato is important to balance with sodium and manage healthy blood pressure levels.
Ingredients
2 tablespoons extra virgin olive oil
3 large sweet potatoes
2 pinches dried oregano
2 pinches sea salt
2 pinches ground black pepper
Instructions
Preheat oven to 350 degrees F. Coat the bottom of a glass or non-stick baking dish with olive oil.
Wash and peel the sweet potatoes. Cut them into medium size pieces. Place the cut sweet potatoes in the baking dish and coat them with the olive oil. Sprinkle moderately with oregano, and salt and pepper (to taste).
Bake in a preheated 350 degrees F oven for 60 minutes or until soft.
GARLIC SAUTEED SPINACH:Prep time: 5 minutes, Cook Time: 5 minutes, Yield: 4 servings
Ingredients
1 pound baby spinach leaves
1 1/2 tablespoons good olive oil
2 tablespoons chopped garlic (6 cloves)
1 1/2 teaspoons sea salt
1/2 teaspoon freshly ground black pepper
1 tablespoon unsalted butter
Lemon
Instructions
Rinse the spinach well in cold water. Spin it dry in a salad spinner, leaving just a little water clinging to the leaves.
In a very large pot or Dutch oven, heat the olive oil and saute the garlic (remember to chop and let the garlic sit for 10 minutes first) over medium heat for about 1 minute, but not until it's browned.
Add all the spinach, the salt, and pepper to the pot, toss it with the garlic and oil, cover the pot, and cook it for 2 minutes. Uncover the pot, turn the heat on high, and cook the spinach for another minute, stirring with a wooden spoon, until all the spinach is wilted.
Using a slotted spoon, lift the spinach to a serving bowl and top with the butter, a squeeze of lemon, and a sprinkling of sea salt. Serve hot.
Dessert: HISBISCUS TEA with an optional square of organic DARK CHOCOLATE (75% cacao or higher)
We put the details of this meal into a software site called Cronometer to get the full nutrition breakdown of the meal:
Carbs: 28.2 gr
Fats: 30.1 gr
Protein: 41.8 gr
540 calories
Highlights for hypertension include the following minerals and vitamins:
Calcium: 103.8 mg (1'000-1'200 = daily target)
Magnesium: 132.6 mg (300-420 = daily target)
Potassium: 1'392.5 mg (4'700-6'000 = daily target for BP-related issues)
Vitamin D: 949.7 IU (min 800 has shown to lower BP in research)
Hibiscus tea: Studies show that the antioxidant properties of hibiscus tea can help lower blood pressure. One study found that 3 cups (8 oz. serving) of hibiscus tea per day for 6 weeks lowers BP in pre-hypertension and hypertension (1).
This meal provides 10% of your daily calcium needs, 30 to 40% of magnesium needs, 25 to 30% of potassium needs and a BP-lowering daily dose of vitamin D.
Other nutritional highlights of this meal include:
5 gr of fiber which aids in gut health and good digestion (daily target is minimum 25 gr)
Low sugar of 3 teaspoons of sugar, which is natural sugar from the sweet potato and beets
1.36 Omega 6 to Omega 3 ratio indicating a good level of Omega 3 fats. The target ratio is between 1.0 -2.0
We recommend preparing meals like this one which include foods to stabilize and balance out blood pressure. For further information, please see our blog Hypertension Part 1 for diet changes to manage blood pressure and Hypertension Part 2 for specific supplements and lifestyle changes to balance blood pressure.
As always, if you need more information or help with your blood pressure, talk to us! Book a complimentary discovery call now.
Recipes and Photos:
References:
McKay DL, Chen CY, Saltzman E, Blumberg JB. 2010. Hibiscus sabdariffa L. tea (tisane) lowers blood pressure in prehypertensive and mildly hypertensive adults. J Nutr. 2010 Feb;140(2):298-303. doi: 10.3945/jn.109.115097.
Are You Suffering From A Chronic Illness?
Does your current health situation look like this…
Do you feel that you have tried many things and either nothing works, or the treatment does not hold?
Have you been told that there is nothing that can be done to reverse your illness and you just need to manage symptoms?
Does your illness impact your work, your family, your happiness and your social life?
We specialize in finding answers and solutions for complicated chronic illness when people feel like they have tried everything. If this sounds like you, book a free call with us to see if we are the right fit for your health goals.
Dr. Miles has spoken for the following organizations: