Libido Improvement Through Peptide Therapy: PT 141 "The Sex Peptide"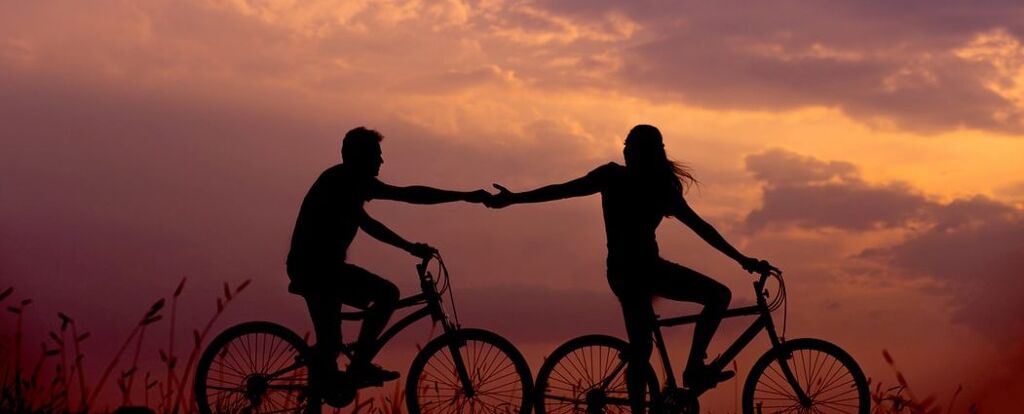 Libido is such an important topic in human health, which is why are going to we take a look at a new libido peptide: PT 141. It is commonly referred to as "The Sex Peptide". It's relatively new and used to enhance sexual libido and performance in both men and women. Issues with sexual function and libido are quite common. PT 141, like other peptides, can provide a novel remedy to sexual dysfunction, aging and other issues related to growing older and producing less Human Growth Hormone! Please read on for the exciting details!
** Please note: If you want the short summary version of this article with a video, then please click here **
What Is PT 141?
PT 141 is a peptide (small protein). Please see here for our blog on peptide therapy and click for our blogs on the specific peptides HGH, CJC/ Ipamorelin and BPC 157. We are going to get a little "sciencey" here to explain this. If you do not like the science, skip down to the next section on PT 141 and sexual function.
As a peptide, PT 141 is made up of a chain of amino acids. PT 141 is new on the market. It was recently developed from a different peptide called Melanotan II. It was recently approved by the FDA, in 2019, as the medication Bremelanotide. PT 141 is referred to as Bremelanotide or Vyleesi, its brand name. If you hear someone talking about Vyleesi, they are actually talking about PT 141.
To Read About Blog Topic, Scroll Down
Want To Work With Our Clinic?
Do you have a chronic or mystery illness that no one has been able to help you with? Are you simply wanting to re-connect with a healthier version of yourself? It's Time To Finally Feel Better!
PT 141, Libido And Sexual Function
This new peptide hormone is used to improve sexual function and libido in both men and women (Clayton AH, 2016). PT 141 is a treatment for both erectile dysfunction (ED) and low libido in men and improves female sexual arousal disorder in women (Clayton AH, 2016).
Erectile dysfunction is the most common sexual dysfunction in men (Gerbild H, 2018). ED affects 1/3 of all men at some point in their lives and the prevalence of ED increases with age (Gerbild H, 2018). PT 141 has been shown to help with this. We have seen impressive results in our clinic with PT 141 improving ED.
Female sexual complaints and libido challenges are common, with decreased desire being the most common complaint (Frank JE, 2008). This occurs in approximately 40% of women at some point in their lifetimes (Frank JE, 2008).
Most of the research on PT 141 has been done on women with hypoactive sexual desire disorder. However, this peptide can benefit both genders struggling with sexual dysfunction and libido issues.
It is self-administered via a subcutaneous injection (Dhillon S, 2019). Patients inject it themselves under the skin, which is a very effective way to take certain medications. While this may seem intense to inject yourself, very tiny needles can be used and the pain is incredibly minimal and definitely worth the result for many.
What Can PT 141 Do for You and Your Libido?
PT 141 successfully increases sexual appetite, desire and erections in rats, men and women in multiple studies (Clayton AH, 2016).
Women:
There are several studies that have been conducted with the use of PT 141 for women with low sexual desire and they have all shown similar results. PT 141 helped improve sexual desire and arousal and decreased distress associated with low libido. If you are interested in the individual studies, we have listed them below.
PT 141 improves sexual libido in pre-menopausal women with hypoactive sexual desire disorder (Kingsberg SA, 2019). Women taking PT 141 have more sexual desire and less distress as a result of low desire, compared to study participants who took the placebo (Kingsberg SA, 2019).
In another study, pre-menopausal women who took PT 141 had improved symptoms in low sexual libido disorder (Simon JA, 2019). Not only did these women have improved sexual desire, but their distress around their previous low desire also diminished (Simon JA, 2019).
PT 141 was found to be safe, effective and well tolerated (Clayton AH, 2016). Women in the study experienced increased sexual desire and arousal and decreased distress (Clayton AH, 2016).
Men:
Studies on PT 141 in men are also very positive. Not only were positive results seen in men with erectile dysfunction, but PT 141 was effective for men when Viagra failed. See the specific studies below.
When given to both healthy men and those with erectile dysfunction, PT 141 resulted in an increase in erectile activity (Molinoff PB, 2003). The results suggest that PT 141 is effective as a new treatment for sexual dysfunction (Molinoff PB, 2003).
PT 141 helps healthy men and patients with erectile dysfunction who do not respond to Viagra (Rosen RC, 2004). In one study, it showed the ability to cause significant erections in healthy men and in patients who do not have an adequate response to Viagra (Rosen RC, 2004).
How Does PT 141 Work?
It is unlike Viagra. Viagra acts on the circulatory system, helping blood flow into the penis. PT 141, in contrast, works directly on the nervous system, bypassing the vascular system entirely. Instead, PT 141 goes to the brain itself. There it may affect how we think and feel. Through changing how we think and feel, our libido changes.
PT 141 is very similar to another hormone called alpha melanocyte-stimulating hormone (α-MSH) (Dhillon S, 2019). α-MSH is secreted in the hypothalamus of the brain and contributes to sexual arousal. PT 141 can modulate brain pathways involved in sexual response (Dhillon S, 2019).
It seems to stimulate dopamine release in an area of the brain involved in sexual behavior of both sexes of several species (Clayton AH, 2016). It activates dopamine hormones that are linked to sexual motivation (Clayton AH, 2016). Dopamine is a neurotransmitter that stimulates performance and when dopamine levels are low, libido is also low.
Is It Safe to Take PT 141?
The safety profile of PT 141 is favorable, although there can be some side effects (Kingsberg SA, 2019). There are some adverse events in some studies that are related to tolerance and most effects are mild to moderate (Kingsberg SA, 2019). The possible adverse effects include nausea, flushing, injection site reactions, headache and vomiting (Al Shaer D, 2020).
The most common side effects were found in 10% of study participants (compared with placebo) and were nausea, flushing and headache (Kingsberg SA, 2019). These side effects were temporary and were mild to moderate in severity (Kingsberg SA, 2019). Two well-designed studies performed on PT 141 in 2019 found that 40% of patients reported nausea as a side effect (Kingsberg SA, 2019).
There are some concerns about PT 141's effect on blood pressure. Studies show consistent, small, temporary increases in blood pressure. These increases peak within 4 hours post dose and return toward baseline approximately 8–10 hours later (Kingsberg SA, 2019). There have been no cumulative or sustained effects on blood pressure as a result of PT 141 (Kingsberg SA, 2019). Researchers say that, given the limited and intermittent use of the product, no unexpected cardiovascular effects would be anticipated (Kingsberg SA, 2019).
These side effects are all linked to tolerability issues. It is thought by researchers that patients are likely to be able to accept and manage these symptoms in exchange for improvements in sexual desire and less distress due to sexual dysfunction (Kingsberg SA, 2019).
It is best to work with an experienced Functional Medicine practitioner when using peptides. Our clinic can help you with PT 141 or other peptides.
** Please stay tuned for our next blog on Peptide Therapy **
Are You Suffering From A Chronic Illness?
Does your current health situation look like this…
Do you feel that you have tried many things and either nothing works, or the treatment does not hold?
Have you been told that there is nothing that can be done to reverse your illness and you just need to manage symptoms?
Does your illness impact your work, your family, your happiness and your social life?
We specialize in finding answers and solutions for complicated chronic illness when people feel like they have tried everything. If this sounds like you, book a free call with us to see if we are the right fit for your health goals.
Dr. Miles has spoken for the following organizations: