Peptide Therapy: TRIO, Natural Botox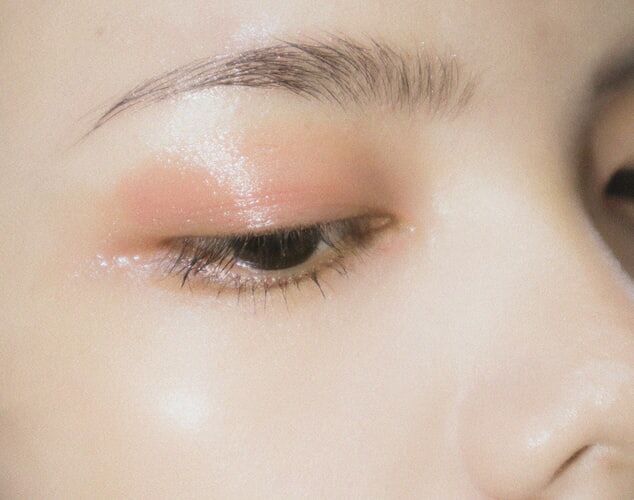 Natural Botox is up next in our Peptide Series, we take a look at a new peptide combination called Trio. Like other peptides, it can provide a novel remedy to health issues. Trio is like the Fountain of Youth for Skin. It has even been called "natural botox" for some. And, it is topical, so unlike botox, it does not require injections. Please read on for the details!
** Please note: If you want the short summary version of this article with a video, then please click here **
We have recently written many blogs about peptides. To recap, a peptide is a small protein, made up of a chain of amino acids. They can be used therapeutically to help with different health conditions. Click on the links to see our articles on peptide therapy, HGH, CJC 1295/Ipamorelin, BPC 157, PT 141, Ta1, VIP, Thymosin Beta 4 and KPV.
As we age, our skin changes. Wrinkles, crow's feet, sun spots, damage to elastic and collagen fibers and other skin changes happen with age (Park J, 2020). Different peptides have been developed to improve skin's appearance, which are used in skin care products (Park J, 2020).
To Read About Blog Topic, Scroll Down
Want To Work With Our Clinic?
Do you have a chronic or mystery illness that no one has been able to help you with? Are you simply wanting to re-connect with a healthier version of yourself? It's Time To Finally Feel Better!
Could Trio be the Fountain of Youth for your Skin?
Trio is a cosmetic cream that decreases the effects of aging on the skin. It is a synergistic combination of three different peptides: Leuphasyl, Argireline, and GHK-Cu. Two of these three have been shown to have botox like effects. Trio is made by Tailor Made Health, a supplements company using peptide therapy. We use a number of their products in our clinic. Tailor Made Health makes solutions for anti-aging, muscle repair and growth and anxiety relief. Their Trio skin cream 'reduces depth of wrinkles, stimulates collagen and has anti-inflammatory effects' (Tailor Made Health, 2021). Trio is made of (Tailor Made Health, 2021):
Leuphasyl is the trademarked name for the peptide Pentapeptide-18. It is a five amino acid Botox-like peptide that reduces wrinkles and fine lines and improves skin firmness and tone. It is used in the form of a moisturizer.
Argireline is the trademarked name for the peptide Acetyl Hexapeptide-8. It is a six amino acid peptide. Like Leuphasyl, it is non-toxic peptide and acts like Botox. In studies, it shows a 48% improvement in fine lines and wrinkles surrounding the eye area when used as a topical cream (Tailor Made Health, 2021).
GHK-Cu is a naturally occurring copper peptide found throughout the human body. It increases the production of collagen, elastin, and other compounds that help maintain and repair tissue. It improves skin appearance by targeting skin firmness, thickness, light damage, elasticity and wrinkling. In studies GHK-Cu reduces fine lines and wrinkles by up to 35% (Tailor Made Health, 2021).
What does the Scientific Research Say About these Three Peptides?
Leuphasyl or Pentapeptide-18
Leuphasyl (pentapeptide-18) is a cosmetic peptide that acts as a neurotransmitter inhibitor (Park J, 2020). This gives it Botox-like effects such as reducing fine lines and wrinkles, and improving firmness (Park J, 2020). Leuphasyl is a little less effective than Botox injections, but it lessens wrinkles while still preserving facial expressions (Dragomirescu AO, 2014).
Combining Leuphasyl with Argireline has a synergistic effect, with better results (Dragomirescu AO, 2014). Each peptide has a different action in muscles, so a mixture of the two can have a longer and a more lasting effect (Dragomirescu AO, 2014). Leuplasyl and Argireline together work better at reducing forehead wrinkles compared to periorbital wrinkles or crow's feet (Dragomirescu AO, 2014). This is because there are more muscle fibers in periorbital muscles around the eyes, found in a deep anatomic layer, making it difficult for the cream to penetrate (Dragomirescu AO, 2014).
One study with Leuphasyl and Argireline showed that it is more effective in young people. The skin improvement is more visible and faster than in mature people (Dragomirescu AO, 2014). This is thought to be because young skin can regenerate more easily (Dragomirescu AO, 2014).
Argireline or Acetyl Hexapeptide-8
Argireline is another Botox-like cosmetic peptide. It is used for collagen stimulation, wound healing, wrinkle smoothing and whitening effects (Park J, 2020). It is effective in reducing wrinkles, by up to 48% with 4 weeks of twice daily treatment (Lim SH, 2018). It induces relaxation of facial muscles similar to Botox, but without any risk of toxicity (Palmieri B, 2020).
Argireline actually has a double effect: relaxation of the skin surface due to a muscle block and embedding fluid into the skin causing increased skin smoothness and reduced appearance of scars or skin irregularities (Palmieri B, 2020). Acetyl hexapeptide-8 modifies the surface appearance of the skin to reduce wrinkles and minor skin irregularities (Palmieri B, 2020).
In one study, 10% Acetyl hexapeptide‐3 and placebo creams were applied twice daily on 10 women. Argireline resulted in a nearly 30% improvement in crow's feet wrinkles around the eyes after 30 days, vs. 10% improvement from the placebo (Gorouhi F, 2009).
Another trial compared cream containing 5% Leuphasyl against a cream containing 5% Argireline and a cream with a combination of the two (Gorouhi F, 2009). Wrinkles decreased by 11.64% with Leuphasyl, 16.26% with Argireline and 24.62% with the combination of the two (Gorouhi F, 2009). This demonstrates the superior and synergistic effect between Leuphasyl and Argireline (Gorouhi F, 2009).
GHK-Cu
GHK-Cu is a small, natural peptide found in human blood (Pickart L, 2018). It is used for wound healing and anti‐ageing (Gorouhi F, 2009). It can modulate human gene expression (Pickart L, 2018). This means that it acts on many different genes and can stimulate or turn on certain genes and suppress or turn off other genes.
GHK-Cu is able to (Pickart L, 2018):
Increase collagen synthesis
Tighten loose skin and reverse thinning of aged skin
Repair protective skin barrier proteins
Improve skin firmness, elasticity, and clarity
Reduce fine lines, depth of wrinkles and improve structure of aged skin
Smooth rough skin
Reduce photodamage, mottled hyperpigmentation, skin spots and lesions
Improve overall skin appearance
Stimulate wound healing through tissue remodelling
Protect skin cells from UV radiation
Reduce inflammation and free radical damage
Down-regulate the expression of metastatic genes, giving it an anti-cancer effect
Impact gene expression for anti-aging
In one trial, GHK‐Cu improved skin laxity, clarity and appearance, reduced fine lines, coarse wrinkles and mottled hyperpigmentation and increased skin density and thickness (Gorouhi F, 2009).
In a second study, GHK-Cu led to significant improvement in all parameters, including fine lines, wrinkles and overall appearance of eyelids (Gorouhi F, 2009). The elastic properties of the periorbital skin around the eyes showed statistically significant improvement by the first week. An increase in overall skin density and thickness was noticeably improved in the periorbital skin around the eyes (Gorouhi F, 2009).
How to Apply?
Tailor Made's Trio is a face cream. It is recommended to try it for a minimum 60-day trial for best results (Tailor Made Health, 2021).
It was found in one study how best to apply the peptide cream. You would think it would be best to apply the cream directly on the wrinkles and lines. But the research shows the cream should be applied on the skin region above the muscle (Dragomirescu AO, 2014). Wrinkles are the result of involuntary muscular contractions and we want to block (or relax) those muscle fibers so it is best to apply the cream above the muscle (Dragomirescu AO, 2014).
Side Effects
Leuphasyl is free from side effects (Dragomirescu AO, 2014). Acetyl hexapeptide-8 did not show any particular adverse effects (Palmieri B, 2020). It is safe and comfortable apart from some perceived slight dryness of the surrounding skin (Palmieri B, 2020). GHK-Cu is safe, inexpensive and extensively studied (Pickart L, 2018). It has been used in anti-aging cosmetic products for decades without any adverse effects (Pickart L, 2018).
The synergistic combination of Leuphasyl, Argireline and GHK-Cu is also safe and effective for slowing and even reversing wrinkles (Tailor Made Health, 2021). It is safer than botox and does not need the needles that botox requires!
There is always the chance of potential interactions with other medications a person may be taking. It is very important to work with an experienced Functional Medicine practitioner when taking peptide combinations. Our clinic has extensive experience with peptides and can help you.
** Please stay tuned for our next blog on more Peptide Therapy! **
Are You Suffering From A Chronic Illness?
Does your current health situation look like this…
Do you feel that you have tried many things and either nothing works, or the treatment does not hold?
Have you been told that there is nothing that can be done to reverse your illness and you just need to manage symptoms?
Does your illness impact your work, your family, your happiness and your social life?
We specialize in finding answers and solutions for complicated chronic illness when people feel like they have tried everything. If this sounds like you, book a free call with us to see if we are the right fit for your health goals.
Dr. Miles has spoken for the following organizations: