Want to know if our clinical approach to PMS and Hormonal Imbalance is right for you?
Your Telemedicine Functional Medicine Experts
*Offering In Person Sessions Too!
Facts About PMS and Other Hormone Imbalances
PMS and hormone imbalance may be caused by:
High levels of toxin exposure including exposure to pesticides, harmful bacteria, parasites, viruses, cigarette smoke (even second-hand), excessive alcohol and other harmful chemicals or compounds like lead and formaldehyde
New scientific research shows that the flora in your gut (microbiome) plays a crucial role in hormone regulation and regulating inflammation that is at the root of PMS and other hormone imbalance.
PMS and hormone imbalance can also be caused by:
High amounts of stress and regular release of stress hormones like cortisol, paired with a lack of rest and deep sleep
At Medicine With Heart Clinic, we help our clients get to the root causes and reverse PMS and hormonal issues.
For PCOS specific information see our PCOS page: HERE
"I've worked with Medicine with Heart for the last year and have been very pleased! My symptoms resulted from mold exposure and, because of her own personal experience, Dr. Mueller related well my situation. Both Dr.'s Mueller and Nichols are so committed to helping patients heal and improve quality of life. In addition, I greatly appreciate having a health coach, Michelle, to work with. She is very responsive to text messages and demonstrated genuine investment in my healing. What I love about the practice is they take a very individualized approach and I felt the doctors took extra time to research my particular issues and symptoms. In my experience, that is highly unusual and, therefore, greatly appreciated! I also want to add they are very fair with what they charge for their services as well as supplements. I never felt pressured to follow what they recommended – I always felt like they worked with me and if I chose not to purchase a supplement, I felt they were as committed to my well-being as if I had. My symptoms have improved and this would NOT have happened if I had not found Medicine with Heart! I highly recommend the practice!"
denni david
star-alt star-alt star-alt star-alt star-alt
"Diane is one of the most gifted and intuitive physicians around with such a diverse education, and broad knowledge base to draw from, she is truly one of a kind. I would recommend anyone to go see her first before exploring the western side of medicine that at least for me seemed to enjoy keeping me sick. You will be glad you did."
Doug Davis
star-alt star-alt star-alt star-alt star-alt
"I have been suffering from severe, suicidal anxiety for several years. Tried everything. Was even hospitalized. I was referred to Medicine with Heart by a friend. One of the many problems I was having, was Lyme disease. I can say I am finally feeling like the old me. When NOTHING else worked, Medicine with Heart figured it all out. I am beyond thankful and can't recomment them enough."
Megan Nassir
star-alt star-alt star-alt star-alt star-alt
"Five stars all the way!Truly medicine with heart and soul.Intelligent, compassionate and personalized care."
Janet H
star-alt star-alt star-alt star-alt star-alt
"Dr. Miles started me on a sibo treatment and a basic diet plan which restricted gluten, dairy and sugar. He also prescribed me with chelated magnesium, glutathione, vitamin D and K2, and b complex vitamins all of which were curated by their own team with 100% honest ingredients. I was lucky to have started my membership the same week they were conducting a mindfulness weekend, where I was submersed in meditation and Qui Gong training. I felt so uplifted by others in our training, who were also seeking a drug-free, pain-free life. I became so empowered to engage in mindful practices. It was from that point where even my mental health started to improve. It took a lot of self-discipline to refrain from my comfort foods and caffeine. But within 6 weeks, my chronic pain started to dissipate. I was able to engage in physical activities again. My anxiety was reduced. I was actually on such a rise that I decided to finally start working again. I told Diane in our consultation that I was physically and mentally incapable of working! It was such a rapid change. I couldn't believe that my gut and stress levels were to blame for the many symptoms I was suffering for years. For every follow-up, Dr. Miles would thoroughly walk me through every question and concern I had, then follow our appointments with acupuncture. I would then meet with my nutritionist and we would talk about diet and exercise regimes that would best work for me and my condition. She would also provide b-vitamin injections upon request, which helped immensely when it came my energy levels. They really couldn't have picked a better name for Medicine with Heart. They truly made me feel cared for and would always follow up and help me stay encouraged on my lifelong path of healing. Today marks exactly a year after I started my membership with Medicine with Heart. I am now at a healthy weight, visibly happier and a lot stronger! I could write a book on all they've taught me, but instead I'll say thank you."
Michaeli Reefe
star-alt star-alt star-alt star-alt star-alt
"I was in decent health before I started seeing Drs. Miles & Diane. I had a few minor complaints (mild constipation, peeling skin on my fingers, a chronic cracking left nostril, to name a few) that were seemingly unrelated to one another. Through personalized supplementation, ALL of them virtually disappeared. We also discovered and staved off things that had been building toward something more serious in my system (pre-diabetes, pre-hypothyroidism, pre-kidney dysfunction). I am a true believer of Functional Medicine and would highly recommend the intelligence and heart-centered guidance of Drs. Miles & Diane."
Jess
star-alt star-alt star-alt star-alt star-alt
"Dr. Miles and Dr. Diane found a gut issue that I'd never been tested for, even after I had been told I had "IBS" since I was 13 years old, and nothing was helping. They helped me change my diet and put me on supplements that have made a WORLD of difference. I now can move forward while: Knowing what is going to trigger my gut problems, not having to know where the nearest bathroom is at all time, not being constantly bloated and uncomfortable. I'm so happy to have found doctors that actually care about my progress and how I'm feeling/what is working and what's not."
Cat E
star-alt star-alt star-alt star-alt star-alt
"Medicine with Heart has been such a great experience for me! Not only have they uncovered underlying issues with my health, they have provided me so much 1-on-1 attention and assistance. I am feeling so much better and have so much more energy since starting with them."
Haley Peck
star-alt star-alt star-alt star-alt star-alt
"Helped figure out my diagnoses after 5+ years and countless doctors. They are very kind and empathetic, Dr. Diane Mueller was one of the only doctors I've met to actually take the time to figure out what all was wrong and worked with me to find a way to fix it."
Mariah Peterson
star-alt star-alt star-alt star-alt star-alt
"This is a functional medicine practice that not only has guided me in my own healing and restoration but has also enabled me to be an active partner and agent of change in the process. Every appointment I learn new and useful information while also feeling listened to. The multifaceted mind-body approach of Medicine with Heart is the future of medicine, getting to the root cause of illness, empowering patients and supporting not only the body but also the mind and spirit."
Caroline Kelly
Google review
star-alt star-alt star-alt star-alt star-alt
"Dr. Diane and Dr. Miles are very knowledgeable, very thorough and very caring. They really work to help you get well."
Debra Niles
star-alt star-alt star-alt star-alt star-alt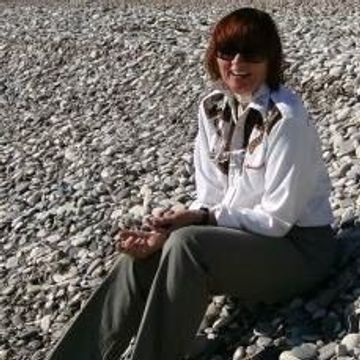 "Dr. Diane was the first person in my life to suspect and test for a condition that is fatal if not treated! I have immense gratitude to her and respect for her abilities. As it turns out the treatment is easy and, in Denver at least, no cost! And I feel great now, better than in decades. And the rest of my family is getting tested for this hereditary common condition, that for some reason, no other doctor ever even thought to look for in twenty years. Dr Diane had opened my eyes to a whole new life of physical health!"
Wendy Bellinger
star-alt star-alt star-alt star-alt star-alt
"Dr. Diane and Dr. Miles have been critical to my health. I did the bee sting therapy (or "apitherapy") and – not going to lie – it was INTENSE! But I wanted the results and was willing to go through what it takes. I'm convinced that it helped my elbow pain (some tendonitis I was dealing with) but, more importantly, that it helped my immune system. I don't remember getting sick for at least like 12-16 months after the treatment. The best part of my experience at Medicine with Heart was the docs… some of the best bedside manner I've seen in a while, which made me more comfortable throughout the process. I hate needles.. but I love Dr. Diane and Dr. Miles. Thank you again, guys!"
Levi F
star-alt star-alt star-alt star-alt star-alt
"As a doctor myself I am very particular about which doctors I work with. I would highly recommend Drs Mueller and Nichols. They are extremely proficient and go above and beyond to continually educate themselves so they can provide the highest level of care."
Dr. David Adams
Google review
star-alt star-alt star-alt star-alt star-alt
"I can't say enough positive comments about Dr. Diane. She is a wonderful and thorough practitioner! She has helped many of my friends and myself uncover hidden illnesses and provided treatment that is far more safe and efficient than some traditional methods. I am constantly trying to get my friends and family to see her. It saddens me how so few people are willing to invest in their health. If you are a person who values your health, you must see Dr. Diane ASAP! You won't be disappointed!"
Kristen D
star-alt star-alt star-alt star-alt star-alt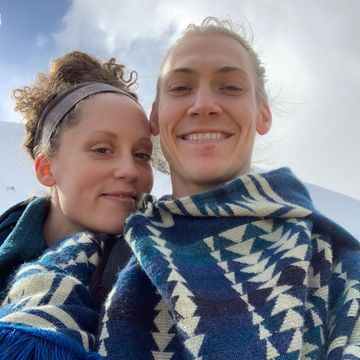 "Love is Medicine! And the Medicine is plentiful at this clinic! I run a health and wellness channel on YT and highly recommend this group of clinicians because they have been trained in the leading edge sciences, like epigenetics, that show just how treatable "untreatable" illnesses truly are! They will encourage and support you along your journey to wellness because that is the mission that they have trained for – using cutting edge testing, treatments, and methods to make sure you over come any of your health challenges, for good! Thank you Dr. Diane & Dr. Miles for everything you've done for me, your patients, the clinicians and doctors you train, and ultimately – the world!
"
Darien Thomas
star-alt star-alt star-alt star-alt star-alt
"If you are looking to HEAL your illness and not simply mask the symptoms, then you have come to the right place….I am officially off of ALL prescription medicine now, for the first time in years….. (At one point, 7 years ago, I was literally on 14 prescription drugs..Eeek!!!) Dr. Diane and Dr. Miles have helped me to get at the ROOTS of my disease and find nourishment, support and true wellness, as opposed to just throwing more big pharma at the symptoms. This clinic is all about wellness from the inside out."
Janet Heritage
star-alt star-alt star-alt star-alt star-alt
"After several years and even more doctors, my daughter is finally improving thanks to Dr. Diane and Dr. Miles. Sydney is incredible helpful with refilling medications and scheduling appointments."
Laurie Roshak
star-alt star-alt star-alt star-alt star-alt
"I found Medicine with Heart when I was searching for a practice that would be able to help me heal from the unfortunate health effects of years of toxic mold exposure. Few doctors are knowledgeable about mold illness, so I was happy to find practitioners that had experience dealing with this very specific issue. But in addition to having expertise with various mold detoxing protocols, Dr. Miles uncovered health problems that I didn't know I had (an issue with how my body processes iron, for example, as well as imbalances in my gut microbiome). Within a few months, I went from barely being able to function (because of such extreme fatigue) to feeling energized enough to hike several challenging trails per week. I also really appreciated the online patient portal they utilize, which really streamlines communications, appointment notes, supplements, billing, etc. From day one, Andrea at the front desk was so friendly, helpful and impeccably detail oriented and every visit was always a pleasant experience. Also, since I am a bit of a know-it-all who has been fairly obsessed with health, diet and general wellness most of my life, I really wasn't sure whether the health coach, Michelle would have that much to offer me, but I was immediately proven wrong about that in our first session. She is extremely knowledgable about mold, general immunity, diet, fitness, supplements and pretty much all things health related. In this day and age it is hard to find a quality practice that tackles the root causes of health problems instead of just chasing symptoms. Highly recommend."
Lara Golan
Google review
star-alt star-alt star-alt star-alt star-alt
"Extremely thorough in a way western medicine isn't. Dr. Diane is so knowledgeable and caring. Extremely supportive in getting my energy and vitality back to optimal levels!"
Paula Westerfield
star-alt star-alt star-alt star-alt star-alt
"My quality of life has improved immensely in a short period of time since I came to Medicine with Heart clinic! I used to lose up to 2 days a week to migraines and intense fatigue from chronic inflammatory response syndrome symptoms (from mold exposure) Other doctors just said it was all in my head and told me that I needed to "see an allergist and a psychiatrist…") but Dr. Miles and Dr. Diane have absolutely changed my life by treating the ROOT of the problem and basing it on the scientific evidence from my bloodwork…I feel better than I have in years … (and the last few have been full of huge health issues including healing 100% from cancer, freedom from opiod addiction (7 years clean now) and at one point, being on 14 prescription medications ….(yes, I said 14!) I was able to get off of my very last prescription a month ago and now am on ZERO prescription medications. No more throwing drugs at the symptoms! You have to FEED the ROOTS to bear delicious FRUITS."
Janet H.
star-alt star-alt star-alt star-alt star-alt
"Dr. Mueller's approach to medicine is refreshing! There is only so much you can do with western medicine and in my life I was needing a new approach. By addressing the whole body, nutritional diet factors, environmental factors, blood work, and incorporating ideas I had not previously known, I was able to break through with my conditions. I am not only experiencing less pain in my life, but through the process of healing guided by Medicine with Heart, I am now happy to say I have more consciousness surrounding how I eat, what to eat and when things are appropriate. Living by example Dr. Mueller has a vibrancy that makes you want to learn and know more about your body and overall health. I highly recommend her to anyone looking for new answers, a new approach to health, or in need of freedom from pain and limitations."
Storie S
star-alt star-alt star-alt star-alt star-alt
"I have been diagnosed with SIBO and had terrible digestion issues. Dr. Diane and Dr. Miles have helped me already so much. I am practically in tears to have found them. Recommend them so highly to all my friends and family. 5 STARS!"
Jacqueline Miller
star-alt star-alt star-alt star-alt star-alt
"I came to MWH after decades (literally) of ailments, some of which the traditional medical community could diagnose but couldn't treat or they couldn't even diagnose. I'd been self-treating for years (at HUGE expenwith some success but only reduced some of the symptoms. Nothing was going away. My life was getting more and more isolated. I started work with Drs Miles and Diane about 1.5 yrs ago and feel sooooo much better. I'm able to eat more food including fruit. I'm able to exercise rigorously which allows me to consume more calories and nutrients for healing.The most impressive aspect of working with them is that their approach is MORE science-based than western medicine. Since my pcp was unwilling to do the detailed testing or unaware of what to look for, he and specialists never got the data needed to help me. Working w/ MWH is not cheap or easy BUT it's a lot easier and less expensive than living a muted and isolated life while still spending $100s monthly to no avail."
Maria Kadison
star-alt star-alt star-alt star-alt star-alt
"Great listeners. Thorough practitioners. Excited to be working with them!"
MaryK Smith Humber
star-alt star-alt star-alt star-alt star-alt
"I've seen many alternative practitioners over the years and haven't found many people who have helped me, so I've become cautious when seeking someone new to work with. I'm very happy with my progress at the Medicine with Heart clinic. Dr. Diane and Dr. Miles are very thorough, and knowledgeable. They practice different modalities, one of which is functional medicine, which I feel is so important to getting to the root of one's issues. They have a relationship with my doctor/nurse practitioner and have consulted with them regarding my issues. I really appreciate that and feel like I have a team supporting me. I will continue seeing Dr. Diane and Dr. Miles as I trust them and am confident my issues will be resolved. I would also like to say that I like them personally. They have big hearts and are a joy to work with. "
Connie Coffee
Google review
star-alt star-alt star-alt star-alt star-alt
"Medicine with Heart is a great place and I'm glad I found it! They look far beyond the surface level of problems, which is a major problem of today's medical field. They are great to work with. We've had nothing but great experiences with Medicine with Heart!"
Brian K
star-alt star-alt star-alt star-alt star-alt
"5Stars
Dr. Diane and Dr. Miles are two very compassionate, experienced professionals! I love Medicine With Heart, everyone cares and are very helpful. I haven't trusted many health professionals in many years, but that changed when I met these docs and their staff recently. I'm all in for a successful healing journey, and look forward to sharing my experience in the future as I have no doubt that this team will support me all the way
"
Tanya LaMothe
star-alt star-alt star-alt star-alt star-alt
"This is a great practice! Everyone is very knowledgeable and timely.Their videos are absolutely great!"
Jean Chicken
star-alt star-alt star-alt star-alt star-alt
"I love the service! Dr Mueller and Dr. Miles were both outstanding, knowledgeable, and explained everything to my daughter and me thoroughly. I'm very confident in their assessment and we'll continue to seek their assistance for a condition traditional doctors said couldn't be cured. And all the staff is top notch! They are on top of everything and keep everything running smoothly. So glad we found this place!"
Susan M
star-alt star-alt star-alt star-alt star-alt
A Clinical Team That Cares
We want to make sure you really understand this information. For example, below you will see that liver problems can be a root cause of PMS and hormone imbalance.
What this means is that a problem in the liver system can lead to an imbalance in your hormonal system. This is why if we simply just give hormones such as giving birth control, you will need to remain on the birth control pretty permanently or your symptoms are likely going to come back. This is why using birth control does not permanently fix PMS.
If the problem is stemming from the liver or any of the other root cause areas listed below and we do not fix the root cause, then we will need to always supplement with external hormones. When we do advanced lab testing to figure out the true cause and fix that, we can avoid life long hormonal replacement therapy because understand and fix the root. This is how we make permanent and lasting changes to PMS and other hormonal symptoms.
If you would like more information about seeing getting to the root cause and repairing PMS and other hormonal issues with our clinical team, you can learn more about becoming a patient at the button below.
Body and Mind Root Cause Influences of PMS and Hormonal Imbalance
Some issues associated with PMS and hormonal imbalances may include:
Estrogen Dominance: disrupted sleep patterns, weight and appetite fluctuations, increased stress and anxiety, and slowed metabolism
Polycystic Ovarian Syndrome (PCOS): infertility, weight gain, acne, abnormal hair growth
Low Estrogen: decreased libido, reproductive issues, loss of menstrual regularity, mood changes
Hypothyroidism: slowed metabolism and fatigue, weight gain, anxiety, irritability, digestive problems, irregular menstrual cycles
Low Testosterone: erectile dysfunction, loss of muscle mass, weight gain, fatigue and mood issues
Grave's Disease: anxiety, hair loss, weight loss, IBS or digestive issues, irregular sleep and heartbeats
Diabetes: weight gain, neuropathy, vision loss, fatigue, trouble breathing, dry mouth, skin issues
Overworked Adrenals: muscle aches, fatigue, anxiety and depression, trouble sleeping, brain fog, reproductive challenges
Synthetic Hormones may cause the following:
Taking prescription drugs oftentimes just masks the symptoms but does nothing to remedy the root cause of the imbalance — which can be poor diet or nutritional deficiencies, gut issues, toxic environmental factors, or genetic tendencies.
Using prescriptions to mask symptoms is dangerous as it allows the disorder to progress without the patient knowing — and in many cases can create imbalances in other areas of the body.
Many medications also have serious side effects — such as stroke, osteoporosis, anxiety, reproductive problems, cancer and more.
Want to learn more? Since stress is a major root cause of PMS and other hormonal imbalance, we would love to give
you a free copy of the first chapter of our book Stress Resilience. You can access this at the link below: