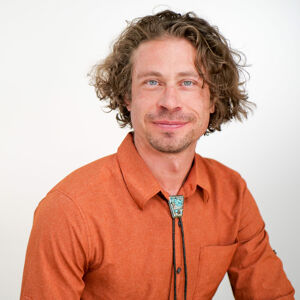 Medicine With Heart Clinic understands health struggles firsthand. Read about our practitioners and their healing stories using functional medicine.
About Functional Medicine
Functional Medicine: The most up to date lab testing and unique treatment protocols designed specifically for you.


Meditation/Mindset: Addressing any thoughts, beliefs and emotional patterns that are contributing towards an internal stress response, which impacts the healing process


Behavioral Design: Applying and teaching the research on habit change to improve medical success. Coaching on how to make small easy changes to maximize success.

We have a step-by-step process to help you achieve your health goals:
If you need more information in order to get started you can call us at 720-722-1143 or book a call with a team member below.
If we decide to work together, we discuss the details of your membership with the clinic and order advanced lab testing to find the root causes of your case.
Want to know more? Sign up for a free Functional Medicine Discovery Consultation below.
About Our Functional Medicine Clinical Team
Dr. Miles Nichols, DAOM, MSOM, LAc is the founder of Medicine With Heart Clinic and the Medicine With Heart Institute.
Dr Miles' Story:
Growing up, my father was a medical doctor focusing on public health. He was a kind, generous, and patient man. I do not remember him yelling even once in my life. He also changed the world. He founded a rural health office that took mobile clinics and sent them to rural areas for basic check-ups for people who did not have good access to healthcare. He became a State Legislator and then later a State Senator. He worked tirelessly to pass legislation that would give access to healthcare to the working poor.
One day while I was babysitting for a friend of my sister, I got a call from a family friend. She told me "something has happened with your father and you need to go to the hospital right away." My father had passed away suddenly and unexpectedly from a heart attack. I was 15 years old at the time.
This tragic event threw me for a loop. Then in my 20's I personally suffered from chronic fatigue. I remember being called into Valerie's office. Valerie was the president for the medical school I was attending. She said that although I was doing well academically, being late for my first class of the day was endangering my ability to get through medical school. I told her that I was really trying as hard as I could to get up and get going, but even if I got 8, 9, or even 10 hours of sleep I was still dragging in the mornings and even into the afternoon. She said something might be medically wrong. I told her that I had been to a conventional doctor and they had said everything looked fine. She encouraged me to seek additional medical help.
I spent many years seeing every specialist I could think of: naturopaths, acupuncturists, chiropractors, integrative MDs, energy healers, and more. Eventually I discovered a functional medicine mentor and was able to test myself for underlying root cause issues. I found a subclinical thyroid issue, autoimmune antibody, multisusceptible mold illness genetics with exposure to black mold, gut infections, sleep apnea, and chronic Lyme co-infections Babesia and Bartonella. I was able to recover my energy after treating these main root cause issues through functional medicine protocols. It was a difficult journey. Since then, I have made it my mission to help others have something I never had: a step-by-step, guided, mind-body process to identify root causes and reverse them, naturally when possible. This is what we have created at Medicine With Heart. We are honored to accompany you on your healing journey.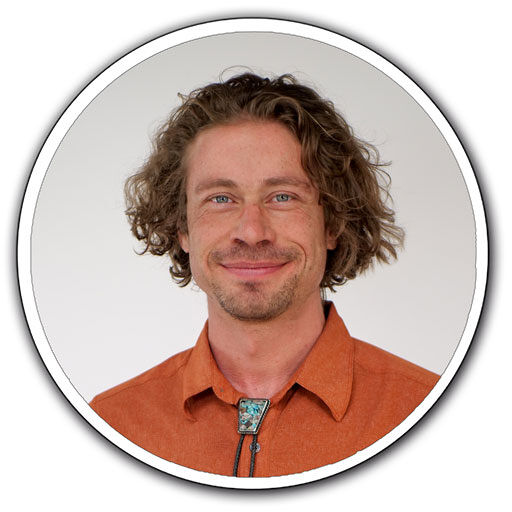 Dr. Miles Nichols, DAOM, MSOM, LAc
Brian Kairalla
Hello! My name is Brian Kairalla and I am thrilled to be joining
Medicine With Heart. I am a certified Health Coach and graduate from
the Institute for Integrative Nutrition. I also have extensive
experience in medicine as a Physician Assistant and graduated from the
Philadelphia College of Osteopathic Medicine in 2011.
While I am still practicing conventional acute care medicine as a PA-C
in other arenas, I will be functioning as a Health Coach at Medicine
With Heart and am excited to bring my passion for health and wellness
to help support your health journey.
In my free time I love practicing yoga, playing racket sports,
cooking, making music, spending time with family and friends and
hiking in the mountains. I look forward to working with you and am
excited to join the Medicine With Heart team!

Dr Gina Dattoli, MD
Dr Gina Dattoli, MD is a board certified family physician and is medical director for the practice
The Highest Level of Functional Medicine Service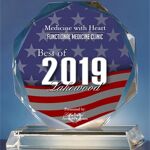 Our team will fully support you on your health journey.
At no point will you feel alone or on your own.
It is our highest priority to provide you with the absolute best service and guidance.
We promise to listen to your story and develop a lasting relationship.